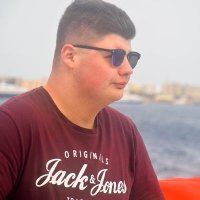 Hi!
I'm Gaz! - @_GarethP
Currently, I'm a final year computer forensics and security student at Leeds Beckett, hopefully this will change to graduate in a few months!🤞🏼
As part of my final year studies, we're required to complete a production project module. This is basically a "pick a project and get working" type of thing, but with some guidance from your supervisors, and that's where this blog comes in.
I knew that I wanted to challenge myself and try something different, something out of the box. So decided on car hacking, with a hint of forensics thrown in for good measure. This turned into something more than just a year long project, this has become a hobby, of sorts.
I've had lots of support and amazing opportunities from getting into car hacking. From meeting lots of highly knowledgable people in this subject, to being asked to help out with multiple conferences. It's been an amazing experience.
Some honourable mentions:
Most likely, I'll forget all about this blog for the next couple of months or so, deadlines 🙄, if I've not posted anything by June give me a nudge on Twitter?